NIKE Women's Swoosh Sports Bra, Carbon Heather/Anthracite/Black, Medium
The Women's NIKE Swoosh Sports Bra utilizes a compression fit, providing medium support for a variety of training activities. Straps create stabilizing tension, helping to minimize bounce during multidirectional movement.
Click Here
to view in augmented reality
$22.50
-$7.50(-25%)
Fittin Womens Padded Sports Bras Wire Free with Removable Pads Grey/black/Blue ,L ,(Pack of 3)
The Fittin Ladies Sports Bra Top was designed to deliver unbelievable athletic performance. Made for mid-impact activities, this super-snug, classic-fitting sports bra is perfect for anything from Pilates and spinning to kickboxing and light cardio. That's because its compression fit minimizes motion and maximizes support. So you can go hard without losing your focus. A Comfy Racerback Bra in Smooth Body-Wick Fabric To Keep You Cool, From Cycling To Circuit Training. Sports Bra Feature: Racer Back Removeable Pad Elastic Closure Pullover Style Low Support. Lightweight Knit Ladies Sports Bra Wide Shoulder Straps Machine Wash. Tumble Dry. Body-Wick Keeps You Cool & Dry Supersoft Elastic Band For Comfort & Movement Nylon Performance Fabric With 4-Way Stretch For The Sports Bras This Sprts Bra With Super Soft Comfort Feeling With Great Ability To Soak Up Sweat The Fittin Ladies Sports Bra Perfect For Spinning, Kickboxing Yoga, Pilates Or Weight Training Please Check the Size Chart When You Choose,Thank you! Size: S Fit for 30A 30B 30C 32A 32B 32C Size: M Fit for 30D 32D 34A 34B 34C 36A 36B Size: L Fit for 34D 36C 36D 38A 38B 40A Size: XL Fit for 38C 38D 40B 40C 42A 42B Size:XXL 38DD 40D 40DD 42C 42D 44C 44D
Click Here
to view in augmented reality
$59.99
-$36.00(-60%)
Samsung Gear Sport Smartwatch (Bluetooth), Black, SM-R600NZKAXAR – US Version with Warranty
Samsung Gear Sport Black
Click Here
to view in augmented reality
Too low to display

Howard Leight by Honeywell Impact Sport Sound Amplification Electronic Shooting Earmuff, Classic Green (R-01526)
At the range or on the hunt, the Howard Leight by Honeywell Impact Sport Sound Amplification Electronic Shooting Earmuff keeps you protected from hazardous noise and connected to your environment. It carries a Noise Reduction Rating (NRR) of 22 in both on and off mode. When the electronic ear protection is switched on, it employs built-in directional microphones that amplify ambient sounds to a safe 82 dB. This allows you to hear important commands on the range and crucial environment sounds when hunting. For additional shooting hearing protection, it also actively listens and automatically shuts off amplification when loud impulsive sounds like firearm discharges reach 82 dB. Patented Air Flow Control technology allows for a slim earcup design that ensures your firearm stock has clearance while shooting. The padded headband features telescopic height adjustment for a comfortable, customized fit. An external audio jack lets you connect the shooting earmuff to an MP3 player, scanner or other audio source. The battery delivers approximately 350 hours of usage, and the automatic shut-off feature engages after 4 hours to help save battery life. All Howard Leight electronic earmuffs and safety eyewear are compatible for use with each other.
Click Here
to view in augmented reality
$49.99

Mirity Women Racerback Sports Bras - High Impact Workout Gym Activewear Bras(Pack of 5)Colors Black,Grey,Green,Blue,Pink, Size L
Mirity Sports Bra Feature: High-support SupportPullover stylePerformance & FabricPerfect for spinning, kickboxing and circuit trainingNylon performance fabric with 4-way stretchSleek,stretchy fabric is wicking,breathableLightweight,super soft,smooth,stretchyRemovable cups for extra coverageRacerback gives maximum freedom of movementBenefits of Sports Bras: Sports bras are best for support during exercise.They are important for maintaining the integrity of the breast wall and the shape of the breast.Too much intense movement can cause ligaments surrounding the breasts to stretch and tear.Much of this damage is irreversible,and it causes drooping,sagging breasts;however,the right sports bra offers enough support to prevent this condition from occurring prematurely. Minimize MovementWhether running on a treadmill or playing a sport, a sports bra helps minimize the movement of your breasts. Band-like compression-style sports bras hold the breasts tightly to your chest and are well-suited for small to medium-sized breasts. The encapsulated-style sports bra more closely resembles a regular bra. Maintain Breast ShapeExercising without the proper chest support may contribute to pain and discomfort,and stretched skin and ligaments,which may lead to droopy,saggy breasts.Sports bras offer support to keep this condition from happening prematurely.When choosing a sports bra,consider the kinds of activities you participate in.Furthermore,select a sports bra that stays in place yet doesn't cut into your skin. In order to get a More Suitable Bra, Please Check The Size Guide as following: S Fit 28B 28C 30B 30C 30D 32BM Fit 32C 32D 34A 34B 34C 36BL Fit 32DD 34D 34DD 36C 38B 38CXL Fit 36D 36DD 38D 40B 40C 40D2XL Fit 38DD 40DD 42C 42D 42DD3XL Fit 3XL Fit 38E 40E 44C 44D 44DD
Click Here
to view in augmented reality
$99.99
-$67.00(-67%)
vlrPhone / vlrFilter
Project of very low consumption, radiation and bitrate softphones, with the support of the spatial audio, of the frequency shifts and of the ultrasonic communications / Multifunction Audio Filter with Remote Control!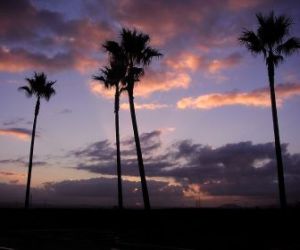 3D Models, T-Shirts, Figurines